A new way of working,
a new way of lifestyle,
and a way of life that is unique to you.
Concept
With the evolution of technology and the diversification of values, more people are finding new ways to work and live, and more people have started spending their time doing what they love and turning them into businesses.
TRACE is a workspace that is located at the heart of the beautiful townscape of Hida Furukawa, a castle town with a sense of true Japanese countryside. The space, created by building a new traditional Hida townhouse and revitalizing the townscape, provides a sophisticated and comfortable workspace.
By supporting people and companies that are taking on the challenge of new ways of working, we aim to create a "community where people of different industries, ages, and nationalities can work as they are, live a fulfilling lives, and take on challenges together."
About Us
TRACE is one of the projects for revitalizing the townscape of Hida Furukawa by HIDAIIYO Co., Ltd., which operates "IORI STAY"(a hotel brand turning empty traditional houses into accommodations), "Shared Office Space114" (an office for entrepreneurs in the Hida region), and "Hida Local Experience (a local experience brand for tourists)".
Utilizing existing businesses and local networks, we can arrange accommodations in comfortably restored traditional townhouses, propose experience programs for team building exercises and corporate trainings, and organize exchanges with local entrepreneurs and companies. It is ideal for workcation, satellite offices, corporate training camps, management training camps, corporate incentive trips, business development camps, etc.
The experience of working in Hida Furukawa will allow members to be immersed into the history and culture of the castle town, surrounded by rich nature. By providing a comfortable and unique space, we support the creation of ideas that lead to innovation and new ways of working.
Workspace
We offer a coworking space, private offices for 1-6 people, meeting rooms, a shared kitchen, a private sauna, shower rooms, and other spaces that can accommodate a variety of ways of working and lifestyle.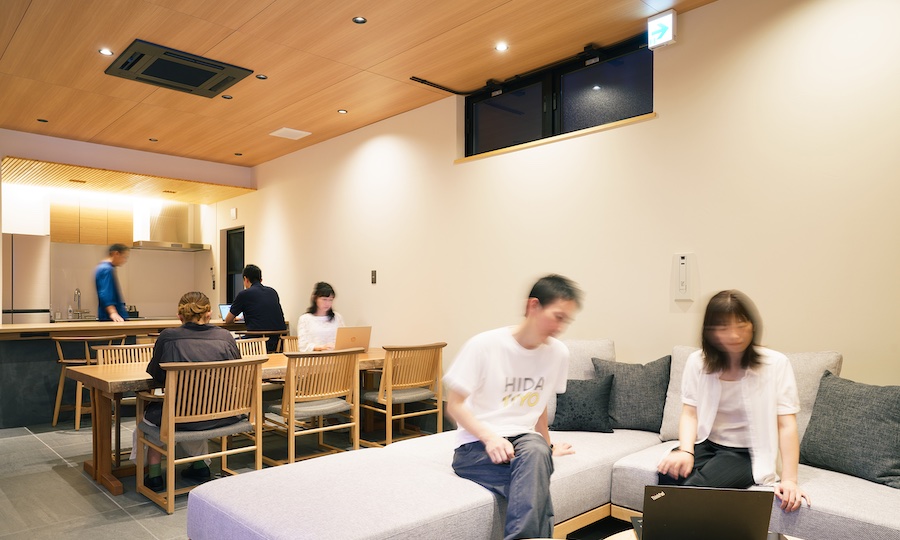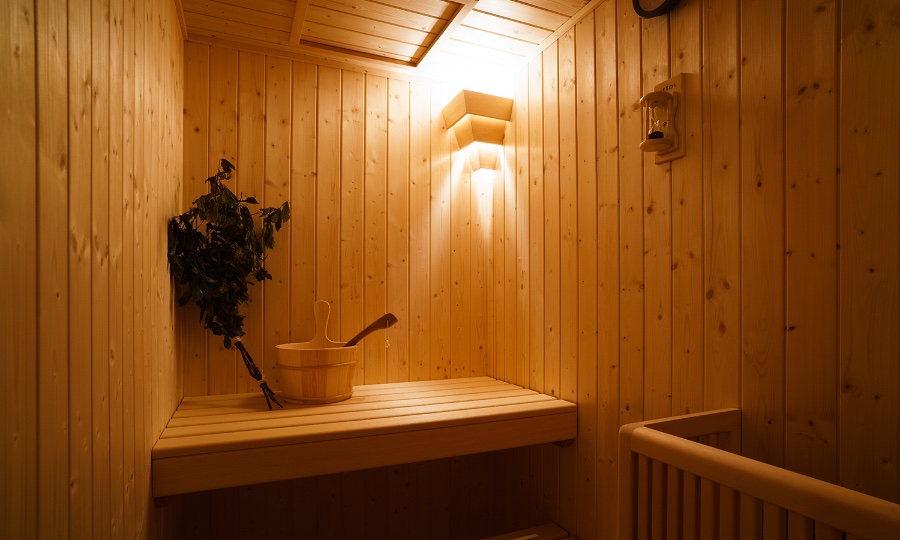 Stay
TRACE members are entitled to stay at IORI STAY at a special rate. It is a hotel brand created by renovating empty traditional houses, which are located within a few minutes' walk from TRACE. By staying at IORI STAY and using our workspace, you can enjoy a new way of working and the authentic experience of living within the community that reflects the true sense of the Japanese countryside. If you would like to book IORI STAY (and other accommodations that we partner with) at a special rate, please fill out our contact form.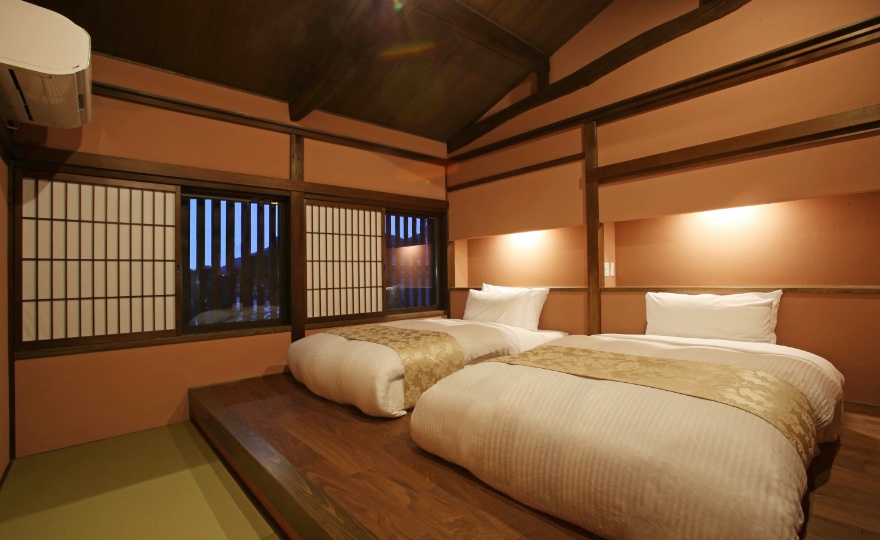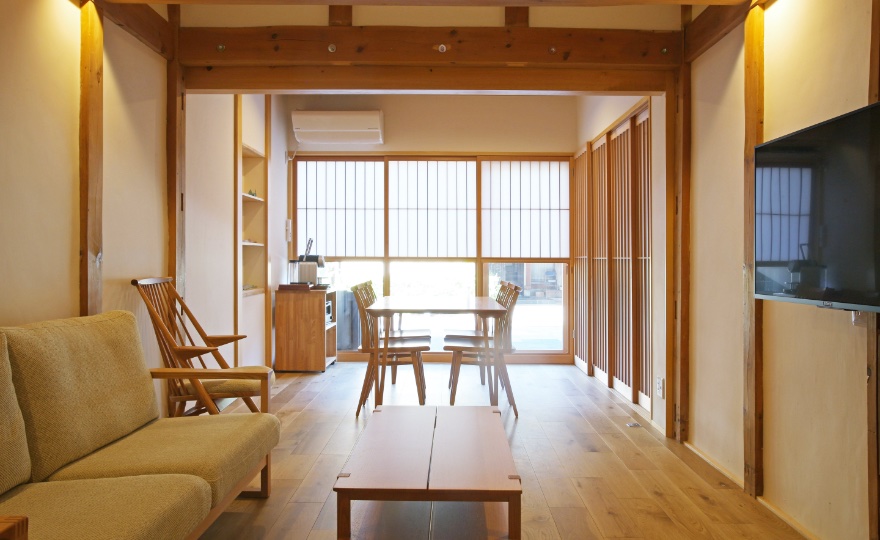 Access
7-14, Furukawachotonomachi, Hida, Gifu
509-4224 Japan
Click here for booking or inquiry